Dr. Tom Woods (Writer)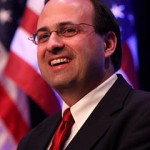 Thomas E. Woods, Jr., is a senior fellow of the Ludwig von Mises Institute. He holds a bachelor's degree in history from Harvard and his master's M.Phil., and Ph.D. from Columbia University. He is the author of eleven books, most recently Rollback: Repealing Big Government Before the Coming Fiscal Collapse and Nullification: How to Resist Federal Tyranny in the 21st Century. His other books include the New York Times bestsellers Meltdown: A Free-Market Look at Why the Stock Market Collapsed, the Economy Tanked, and Government Bailouts Will Make Things Worse and The Politically Incorrect Guide to American History, as well as Who Killed the Constitution? The Fate of American Liberty from World War I to George W. Bush (with Kevin R.C. Gutzman), Sacred Then and Sacred Now: The Return of the Old Latin Mass, 33 Questions About American History You're Not Supposed to Ask, How the Catholic Church Built Western Civilization, and The Church and the Market: A Catholic Defense of the Free Economy.
Woods has appeared on CNBC, MSNBC, FOX News Channel, FOX Business Network, C-SPAN, and Bloomberg Television, among other outlets, and has been a guest on hundreds of radio programs, including National Public Radio, the Dennis Miller Show, the Michael Reagan Show, the G. Gordon Liddy Show, and the Michael Medved Show.
David Tice (Executive Producer)
David Tice was the founder of David W. Tice & Associates, LLC, an investment management and research firm. In 1996, DWT&A started the Prudent Bear Fund to give individual investors the chance to protect themselves against a declining stock market. This fund has been structured with the flexibility to make short sales and to be "net-short" the US stock market. The Prudent Global Income Fund, opened in February 2000, was designed to benefit from a weakening U.S. dollar and rising gold prices and was launched near the peak of the US dollar relative to other currencies. Mr. Tice recently served as the Funds' Chief Investment Strategist from December 2008 to December 2010, following the sale of both funds to Federated Investors, a NYSE listed company based in Pittsburgh.
Mr. Tice is a Chartered Financial Analyst. He graduated from Texas Christian University in 1976 with a BBA in Accounting and continued at TCU to receive his MBA degree in Finance in 1977. After graduation, Mr. Tice worked for three years with Atlantic Richfield Company. He then spent four years with ENSERCH Corporation, a diversified energy company, where he evaluated all acquisitions and corporate finance options that required approval from the Board of Directors. Mr. Tice then joined Concorde Financial Corporation where he spent four years as Director of Investments and was responsible for launching an equity mutual fund. In 1988, Mr. Tice began publishing Behind the Numbers, an investment research service that focused on "Quality of Earnings Warnings and sell recommendations" for more than 100 money managers who collectively managed more than $2 trillion.
His work has gained national recognition through several Barron's articles he wrote, and from Mr. Tice's appearances on business television. He has appeared on the Nightly Business Report, Wall Street Journal Report, Wall Street Week and The O'Reilly Factor, and remains a frequent guest on CNBC and Bloomberg TV. Tice has taken the role of a Cassandra to warn investors about the dangers of investing near the end of a secular bull market and the problems with relying on credit growth to expand the economy, and he has debated nearly every bullish Wall Street strategist. In September 1999, Mr. Tice hosted the New York symposium, "The Credit Bubble and its Aftermath" to alert the media, investors and policy makers about the risks created by the historic expansion of credit. In June 2001, Mr. Tice testified before Congress regarding conflicts of interest of Wall Street and the consequences of capital markets that lack integrity.
Since his role at Federated, Tice currently serves as President of Tice Capital and executive producer and financier of a major motion picture entitled Soul Surfer, released in 2011. He also started a significant charity, TrueSpark, which hopes to inspire millions of children to learn character development from great movies.
You can read more about Mr. Tice at www.tice.com
Jimmy Morrison (Director)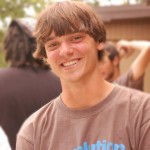 While working closely with former New Mexico Governor Gary Johnson on both his Presidential campaign and Our America Initiative, Jimmy Morrison began production on the feature length documentary The Bubble.  He drove over 30,000 miles tracking down the people who predicted the housing bubble, asking them not only about the causes of the last bubble, but more importantly, what bubbles will burst next.
In 2006, Jimmy dropped out of college to start both Patience Productions and Morrison Painting, a house painting business.  Although painting did supplement his income while he grew his film production company, 2006 was certainly not the time to enter the market.  Jimmy would go on to work extensively with Minneapolis band The Color Pharmacy.  They released numerous music videos and A Silent Concert Film, an experimental short featuring the band performing an alternate soundtrack to the 1956 French film Le Balloon Rouge.  Jimmy has now filmed three Grammy winners.  In March of 2008, Morrison shot his first feature with a budget of just $10,000.
In 2009, Jimmy received a grant to start the organization Iowa Patients for Medical Marijuana, which now has over 5,000 members.  Morrison lobbied the Iowa Board of Pharmacy, which unanimously recommended legalizing medical marijuana, the first pharmacy board in the country to do so.  Although any bill would be vetoed by the Governor, Morrison also worked with legislators to introduce the first medical marijuana bills into the Iowa House of Representatives since 1998 and since 1996 in the Iowa Senate.
While painting houses, Jimmy began listening to economics lectures and audio books.  Rather than paying to go to school, he was being paid while he learned from the best economists who ever lived.  He continued this practice while driving across North America during production of The Bubble.
Tyler Whitney (Executive Producer)
Tyler Whitney is an entrepreneur and consultant living in New York City. Tyler has served on the staff of multiple free market organizations in addition to the Presidential campaigns of Ron Paul and Gary Johnson. Currently, he runs his own public relations firm where his advice is widely sought in the realms of marketing, advertising, communications and business development.